I'm excited to participate in another link up today! Say hello to Wordless Wednesday! I am linking up with
Project Alicia
. I LOVE her blog. She is such a talented photographer.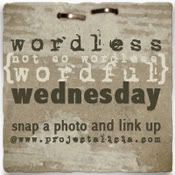 Wordless Wednesday is something that I would like to start doing every Wednesday as a way to sort of get my photography juices pumping!
I found this amazing tree as I was scouting locations for an upcoming photo shoot.
At first glance, I would not say that this tree inspires spring very well, however, it makes me think of the song by Jon Forman that says, "For these seeds to give birth, first they must die." For everything, there is a season
Thanks for joining me for this not-so-Wordless Wednesday!
I can't wait to see what the rest of Wordless Wednesday has photographed!
xoxo,
Linda